Yes, the Summer Olympics feel like they just ended, but it's already time to watch the best cold-weather athletes skate, slide, and shred across your tv screens. The 13-hour time difference might make watching everything live a bit challenging, but we're here to help with a few highlighted competition schedules.
A full list of events and schedules can be found HERE.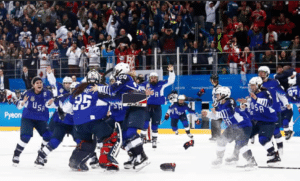 Ice Hockey
The US Women are set to prove that 2018 was no fluke, as they appear destined to continue their heated rivalry with the Canadians. Lead by Kendall Coyne Schofield, the US team is returning 13 members from the 2018 Gold Medal team that beat Canada in a dramatic shootout. They'll look to take back-to-back golds in the women's final, scheduled for 11pm, Wed, Feb 16. As Schofield likes to say, "You don't need to be big to dream big."
The Russia Olympic Committee (ROC) is the likely favorite on the men's side, after the NHL withdrew its support for the event, leaving many of the best players in the world at home. The US men would have been in the gold medal discussion, but with a roster now consisting of 15 college guys, just making it to the medal round will be an improvement over 2018. The US did win the 2021 World Junior Championships, led by 19-year old Matty Beniers, currently playing for the Michigan Wolverines. He was also the #2 overall pick in the last NHL Draft. The key match will be group game 3 against Germany, Sun Feb 13, at 8am, with the gold medal game at 11pm on Sat, Feb 19.
Curling
After shocking the world with the "Mira-curl on ice" victory in 2018, the US Men's Team looks to defend their gold medal, led by skip John Shuster, and returning 2018 gold medalists, Matt Hamilton and John Landsteiner. Competition begins Thurs, Feb 3, at 7am and runs regularly through Sat Feb 19, with the final set for 1am EST. The Women's team final is at a more reasonable 8pm, also on Feb 19.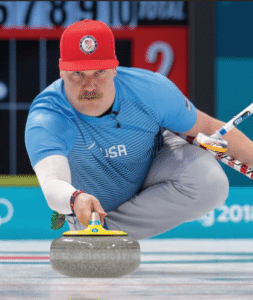 Figure Skating
Nathan Chen is the big name on the Men's side, as the defending US and World Champ, but he is coming off a disappointing performance in the 2018 Games. He'll look to rebound when the men's competition kicks off at 8pm on Mon Feb 7. Medals will be won on Wed, Feb 9 following the Free Skate at 8pm.
Big questions remain surrounding the US Women's skaters, as they look to restore the program to glory. The team is led by current US champ Mariah Bell and former US champ, and returning Olympian, Karen Chen, but keep an eye on 16-year old Alysa Liu, who has the technical ability to make some headlines if she can seize the moment. But if you want to watch them live, you'd better set the alarm; competition is scheduled for 5am EST on Feb 15 and Feb 17.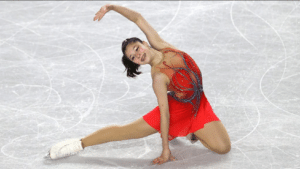 Other Sports
Chloe Kim, Shaun White, and Red Gerard are all back to defend their gold medals in SNOWBOARDING, which kicks off on Feb 5 and has medal events through Feb 15.
Mikaela Shiffrin, coming off record-setting World Cup performances, is looking to add to her trophy case. She'll look to defend her 2018 Giant Slalom gold medal and reclaim the gold she lost in Slalom four years ago. Skiing starts on Feb 5, with events daily until Feb 19.