Believe it or not, the first two months of the year are gone, and a new month is among us! This means the weather is going to start to get warmer, the flowers are going to bloom, and most importantly, the list of outside activities you can enjoy is going to get much longer! The month of March brings about so many fun spring festivities, that it's going to be hard for you to keep track. Good thing we've made it easy to get your activities set for this month.
 Here are 5 activities you can look forward to in Capitol Riverfront area this March:
Due South Mardi Gras Food Celebration
Due South, Navy Yard's highly-acclaimed Southern inspired restaurant, is gearing up for its Mardi Gras celebration on Tuesday, March 5, 2019. The festivities begin at 4pm on Fat Tuesday and will continue late into the night. Chef Rusty Holman and team are looking forward to offering guests an authentic taste of New Orleans' Mardi Gras in the heart of Washington, D.C.
Celebrate Fat Tuesday at Due South!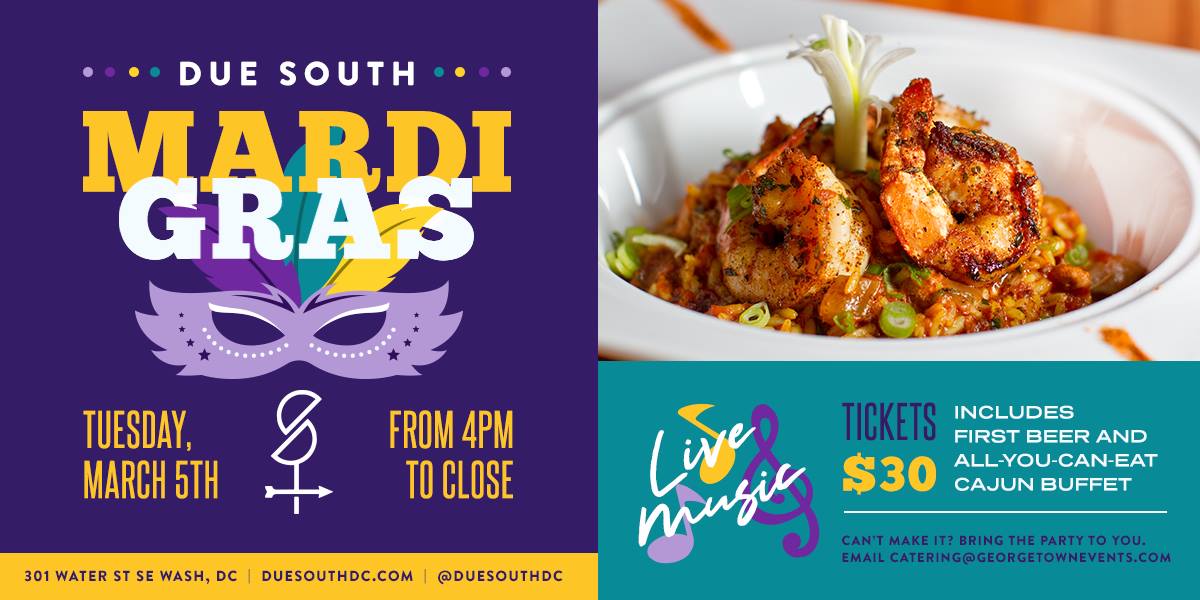 Cherry Blossom Kite Festival
The highly anticipated Blossum Kite Festival is always a fun March activity that never gets old. It takes place at the scenic National Mall where you will experience thousands of kites take flight during the annual this event. This is a spectacle to see and one you won't want to miss!
Professionals and novices alike showcase their skill through a variety of competitions and demonstrations, Rokkaku Battles, and the Hot Tricks Showdown.
Bring your own kites or children can make a kite at an activity station (while supplies last) to fly on the Public Field. Kites are also available for purchase onsite.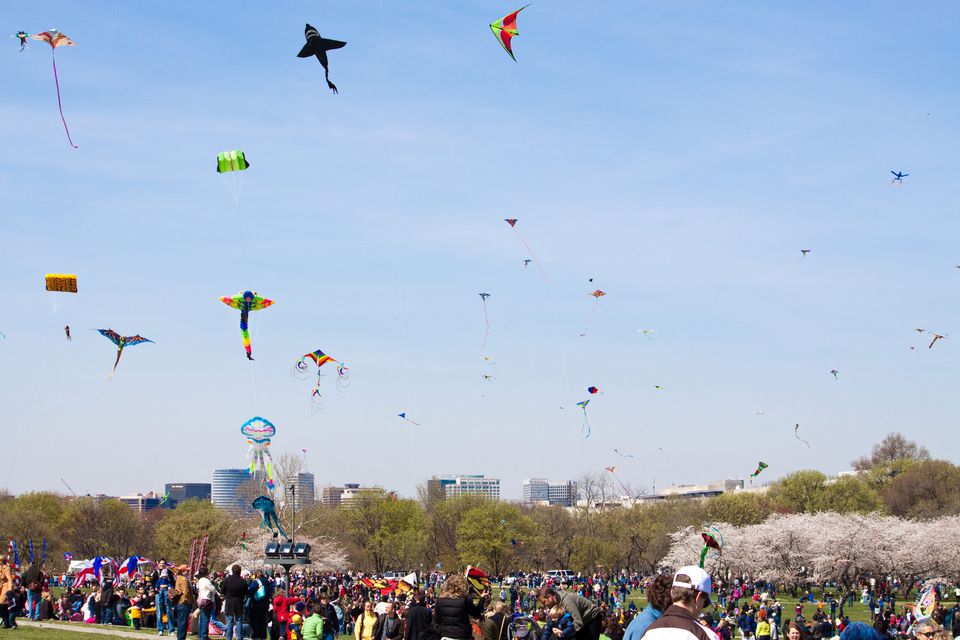 Nats Opening Day
Grab a hotdog, some popcorn, and prepare your voice to sing "Take me out to the ball game". The Washington Nationals will be hosting their season opener against the New York Mets at Nats Park on March 28th.
There's nothing quite like a day at the park while watching the home-town team.
St. Patrick's Day: Shamrock Crawl
Celebrate St. Patrick's Day with The Shamrock Bar crawl! It's that time of year when lads and lasses deck themselves in green, dance Irish jigs in the streets, and sing Danny Boy at the bars, while toasting to the luck of the Irish.
Whether you're Irish by birth, or just Irish by attitude, join thousands of these lucky leprechauns for a day of fun and drinks!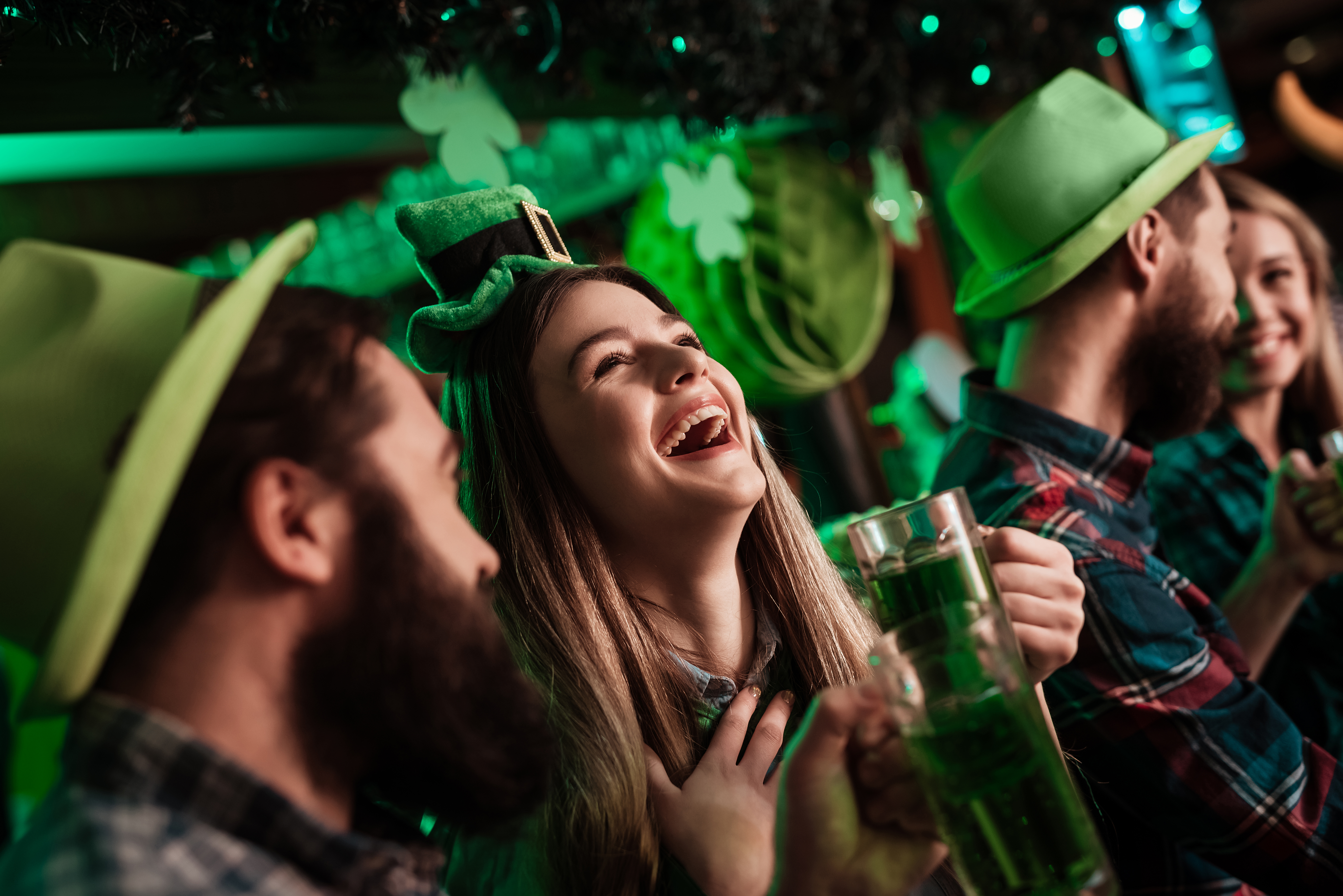 Women's History Month
The month of March is recognized as Women's History Month!
Learn more about the historic impacts' women have had on American history over centuries by taking a trip down to the National Women's History Museum.