Stay Warm This Winter at The Collective
The time has come when going outside is nearly unbearable. The temperatures have dropped below freezing, we are seeing snow in the forecast, and relaxing indoors is all we want to do. Lucky for you, there are plenty of ways to stay warm and enjoy winter at The Collective. Whether you prefer to work up a sweat with our fitness amenities, relax in the steam rooms, or cozy up by the fire, we've got you covered. Stay in the comfort and warmth of your own apartment community this winter without having to sacrifice your normal routine. Winter's got nothing on you.
Indoor Pool
Just because it is winter doesn't mean you have to give up your pool days at The Collective. Park Chelsea has an indoor 25-meter indoor lap pool that is open all year round. Swim laps, wade through the pool and pretend it is not below freezing outside. Whether you are working up a sweat or just enjoying the water, what could be better than pool time in the winter?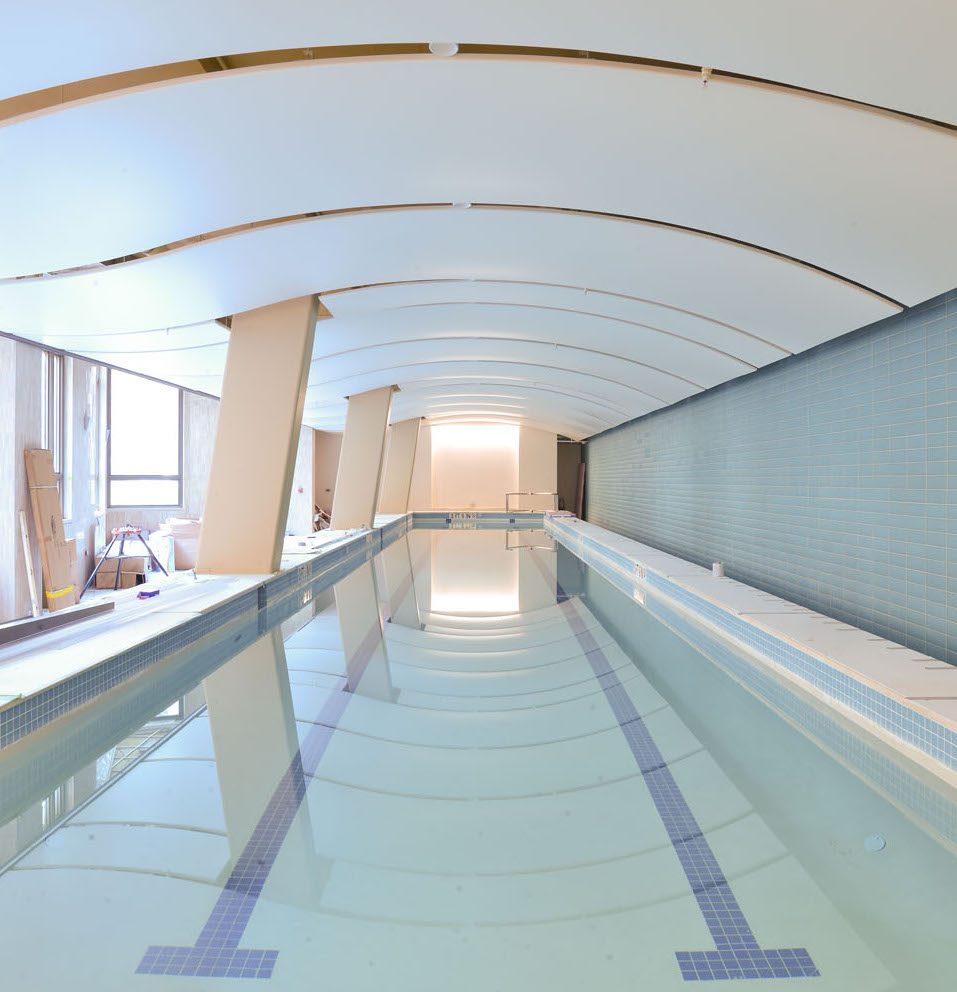 Steam Rooms
Once you've enjoyed your swim in the indoor lap pool, head into the men or women's locker rooms to enjoy a relaxing steam. The steam rooms will warm you right up while also helping with an overall detox of your body. The steam rooms are the perfect way to end a workout or warm yourself up after spending time outside in the cold. Pro tip: if you are working out or swimming before you take a steam, turn the steam room on before your workout to get the room heated up and ready to go.
Heated Hydro Massage Beds
The hydro massage beds are always an incredible way to kick back and relax, regardless of the temperature outside. That being said, we especially love them during the winter for one reason: there is a heating component to the beds. Enjoy your full body massage while the hydro beds warm you up – the ultimate form of relaxation.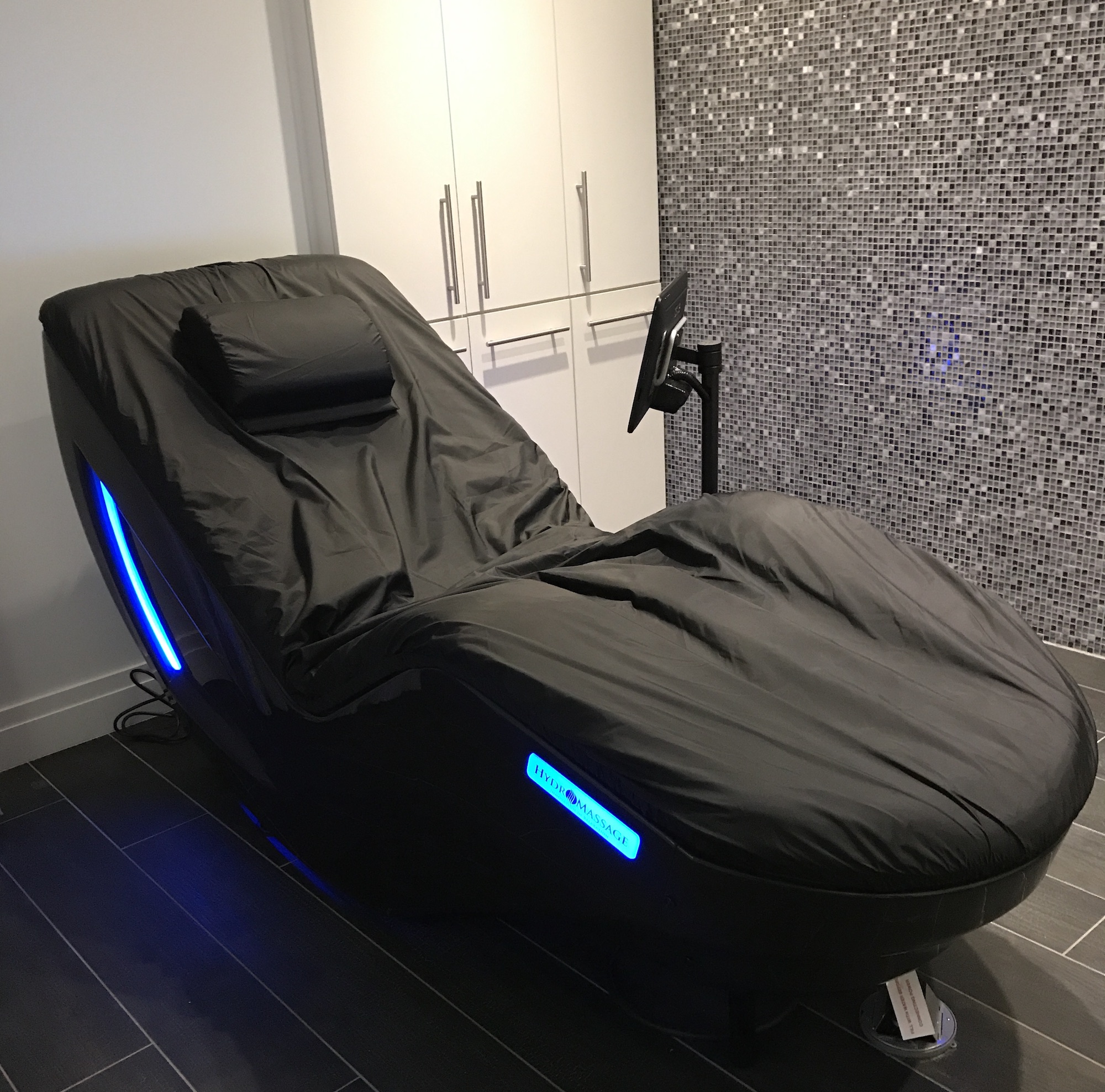 Fireplace at Agora
Cozy nights in are the best way to spend the winter nights. We personally think that few things are better than a nice glass of wine, a fireplace, and snacks for a cold winter night indoors. The lounge area at Agora has everything you need for your night in – comfortable seating, a grand player piano, and the ultimate fireplace. The fireplace is situated between two separate seating areas, so there is plenty of room for multiple groups to enjoy it. Cozy up by the fire and relax, we still have a few more months of winter ahead of us!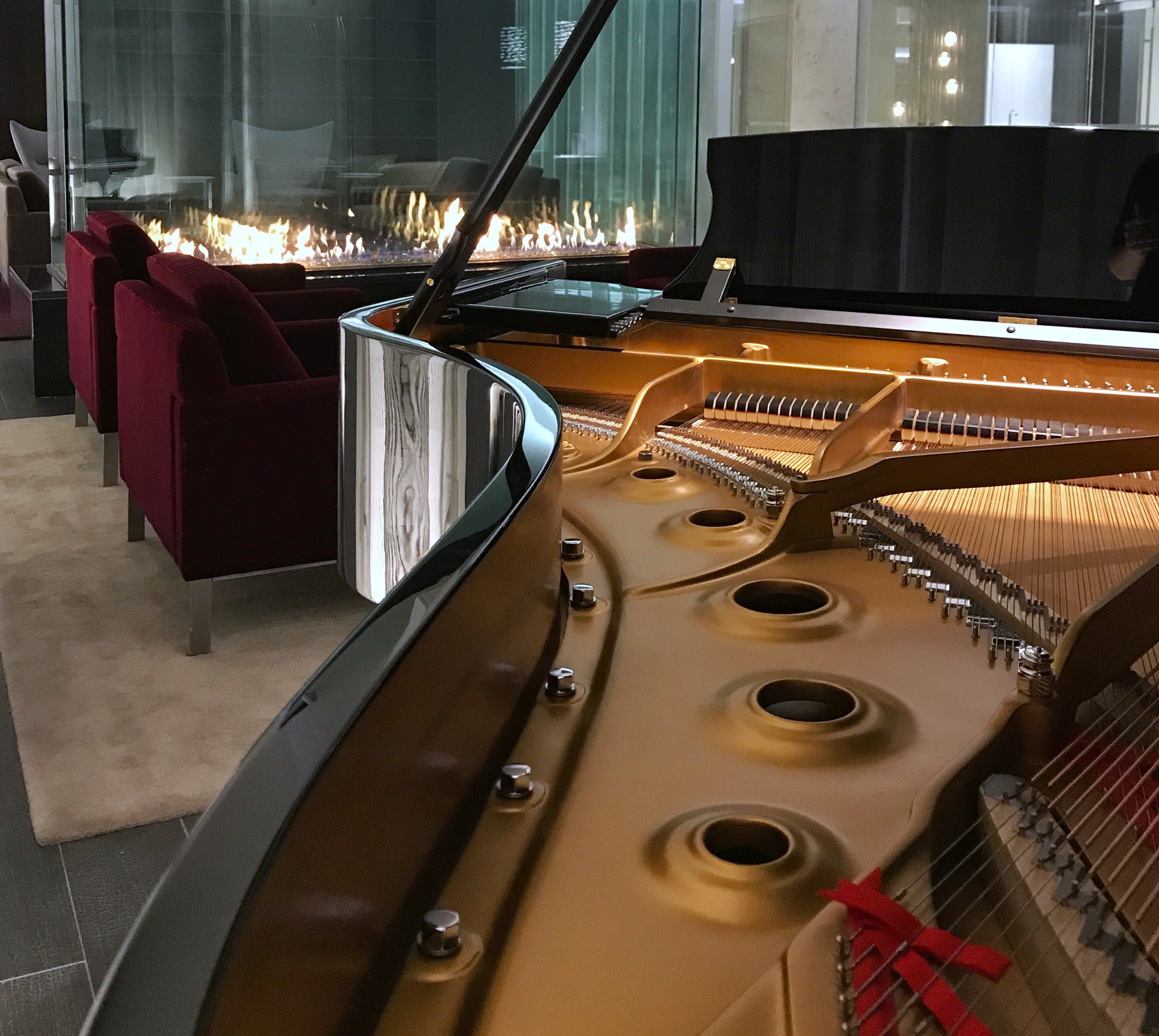 Virtual Golf Simulator
There is no reason to sacrifice your golf game during the colder months. The virtual golf simulator at Agora will allow you to stay on top of your game all year long. In order to use the virtual golf simulator, you must participate in one of the training sessions put on by The Collective Leasing Team. Once you have been properly trained the room can be rented out for use. Imagine yourself playing a round of golf somewhere warm and sunny while you are actually enjoying the game and staying warm indoors.