The Bluejacket Brewery in the Capitol Riverfront is much more than just a brewery. The very location and building it exists inside of has its own story. The building was built in 1919, and boasts beautiful architecture and a unique atmosphere that makes it an ideal location for a brewery.
Bluejacket Brewery also has a full service menu that includes locally sourced produce and goods from the Washington DC area. The menu includes classic fare from Executive Chef Kyle Bailey of Birch & Barley and ChurchKey along with Chef de Cuisine Dan Hahndorf's menu selections make up an enchanting menu for the core restaurant aptly named "The Arsenal".
The diversity of the craft brew selection is incomparable to virtually any place else in DC. From sweet Strawberry Rhubarb Beer to the Clown Car India Pale Ale, Bluejacket doesn't skimp on their handcrafted beer selection. If you'd like to take a tour of the brewery, Bluejacket offers various tours scattered throughout the week and even private tours upon request.
As far as entrees are concerned, Bluejacket Brewery serves everything from Chesapeake Bay Rockfish to a Carbonara dish that is to die for. Additionally, if you have a sweet tooth you'll enjoy Bluejacket's full course dessert menu which includes Apple Bacon Pie with Whiskey Cream and Espresso Ice Cream.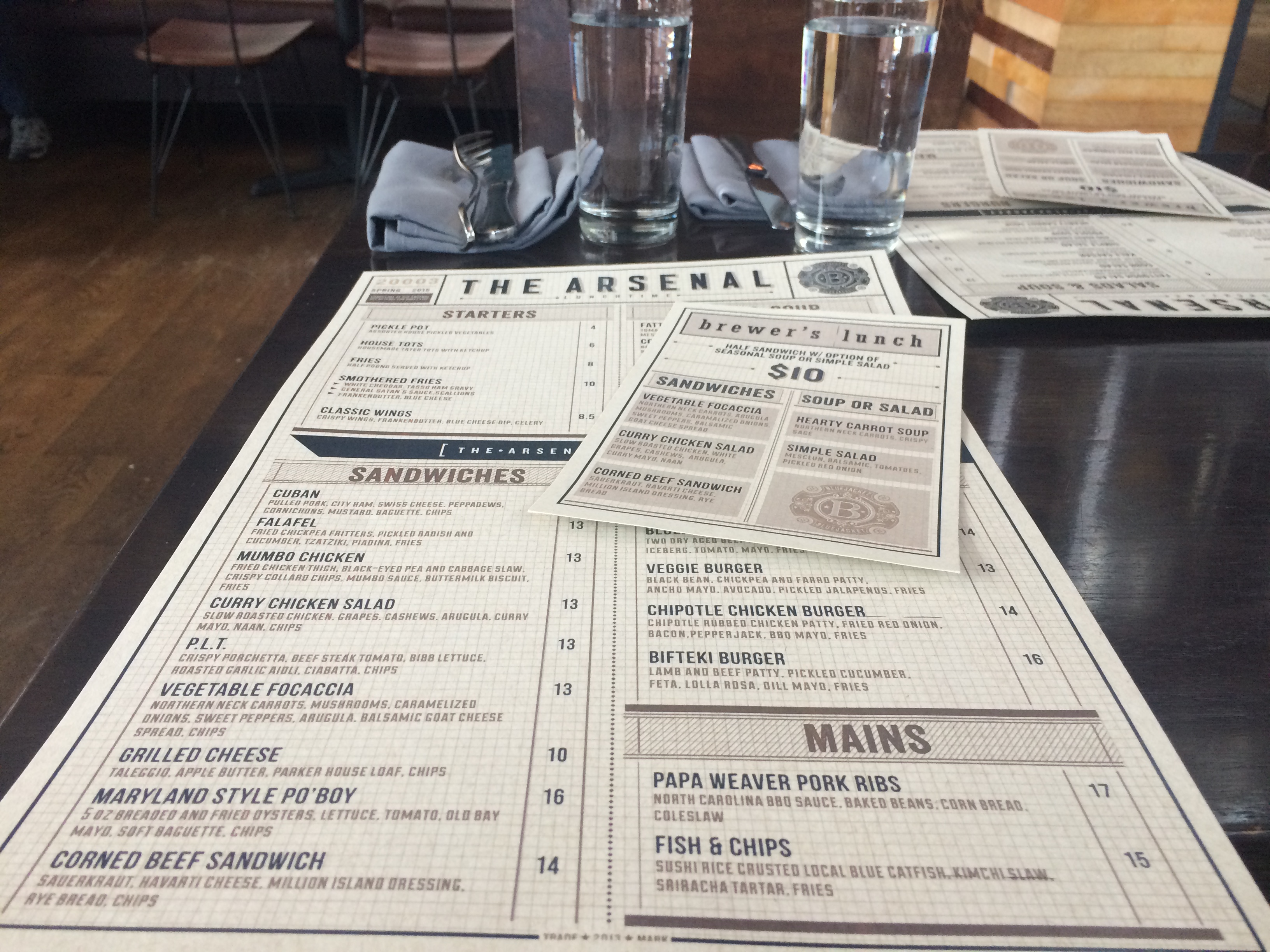 For those who have a taste for unconventional brews and thoughtful cuisine, Bluejacket Brewery is an excellent place to grab lunch or dinner 7 days a week or enjoy a leisurely Sunday brunch. The brewery's close proximity to the water, cool warehouse vibe, and scrumptious menu make it well worth checking out if you're new to the area or looking to try something new.  For Park Chelsea residents, it's a mere 3 minute walk from your door.
Hey, You! You Should Live Here.