Get to know your Collective team a little better with this series of Meet the Team posts! Today, we're hearing from our new Leasing Manager, Dreonna Shannon, on what brought her here, what she loves about The Collective and the neighborhood, and what she is up to when she isn't hard at work!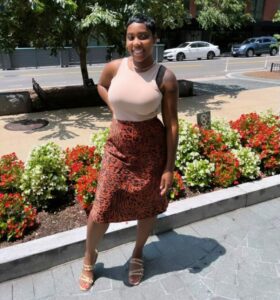 How did you end up in DC?  
Lucky for me I was born and raised right here in Washington DC. My family moved to Washington DC in 1960 from New Jersey when my grandfather was presented with the opportunity to become a sous chef at the White House.
What made you want to come work at The Collective? 
The community itself. I love all that WC Smith has to offer as a whole. There are so many opportunities to learn and grow as an individual.
When you're not working at The Collective, where can we find you?
 Exploring the city! DC is full of new and exciting events.
What TV show are you obsessed with right now?
 Currently I am re-watching HBO's Insecure.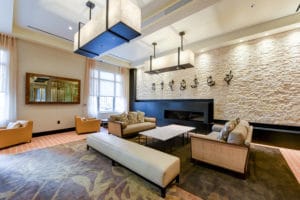 If you were to work from home, which Collective space would you choose?
Agora's pool in the summer and the Garden Room at Park Chelsea for a cozy indoor space during the winter months.
When you want to unwind at the end of the day, where do you go? 
I curl up in bed with my favorite snack!
How would you work on your wellness/fitness at The Collective?
The Peloton bikes
How do you think life at The Collective Allows Residents to Thrive
? 
The Collective has so much to offer. Convenient work spaces, state of the art fitness centers, and tons of community events. The Collective aren't just luxury apartments, we're our own community/family and that is what I love most about working here.
Where is your favorite spot to grab lunch in the neighborhood? 
A nice healthy salad from Sweetgreen!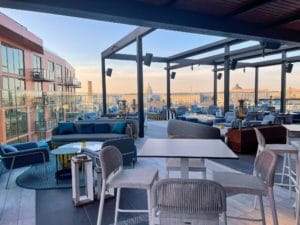 Where do you head for happy hour in the Capitol Riverfront?
I really enjoy both the cocktails and the views at Smoke And Mirrors DC.
Interested In Meeting Dreonna and The Rest of Our Talented Leasing Team?