Living at The Collective puts the fun and convenience of Capitol Riverfront right at your fingertips! But we understand that for a lot of our residents, your number one furry companion is usually right there hoping to enjoy some of the fun with you! If you think as we do, identifying businesses that are pet-friendly is always at the front of your mind.
Don't think about it too long because Capitol Riverfront has your back! To help you quickly identify these pet-locations, our Collective team has come up with a list of our favorite pet-friendly restaurants/bars in Capitol Riverfront! Who said that your pet couldn't enjoy the life of DC's fastest-growing neighborhood right along with you?
We know that you can't visit these pet-friendly businesses currently, but keep them on your list for when they open back up!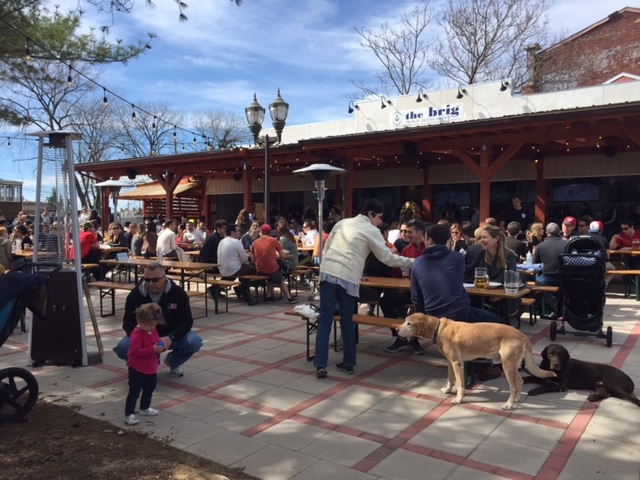 The Brig
 The Brig is a Public Beer Garden. This establishment is known for making everyone who visits feel super welcome! Their giant patio is perfect for families, pets, sports, locals, tourists, singles, couples, and anybody else who likes beer, good times, and the outdoors.
Bring your furry companion to The Brig for the popular Yappy Hour events and drink specials.
Address: 1007 8th St SE, Washington, DC 20003
The Big Stick
The Big Stick is a rustic, lodge-themed restaurant & sports bar serving a unique menu focused on specialty sausages, sandwiches, and robust craft beer selection.
The Big Stick takes great pride in offering the highest quality food, beverage, and service possible. Only the highest quality of ingredients is used on our menu, along with the tastiest beer selection available in the District.
Address: 20 M St SE, Washington, DC 20003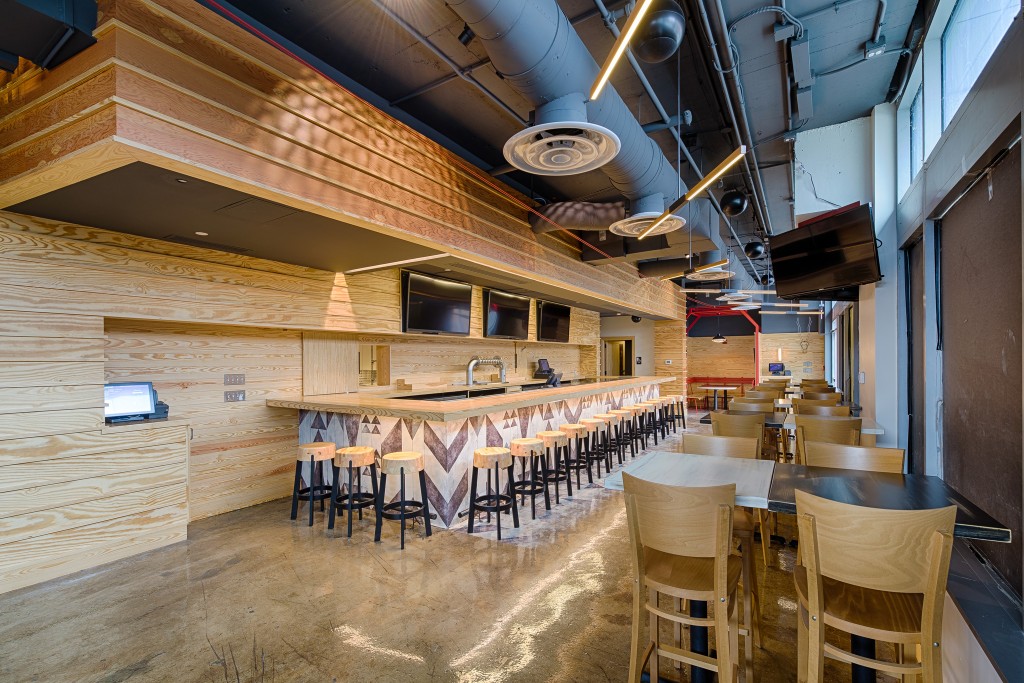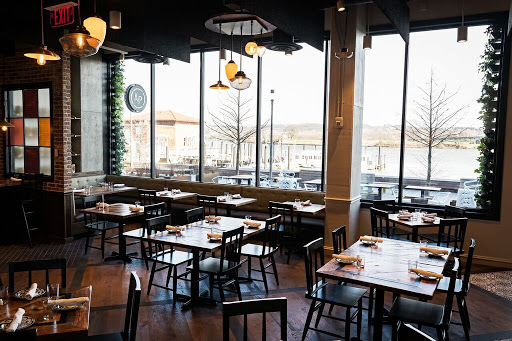 All-Purpose
 At All-Purpose, you will enjoy local beer and seasonal dishes inspired by the Eastern U.S and Italian Coastlines. Their spacious outdoor area makes for the perfect, relaxed environment to bring your pet and take in riverfront views.
Address: 9 Potomac Ave SE, Washington, DC 20003
Due South
Due South's large outdoor dining space makes it an ideal location to bring your pet and enjoy a delicious variety of their southern-style traditions! Located only three blocks from Nationals Park, Due South is revered by Navy Yard locals as the best place for craft cocktails, draft beers, and delicious house-smoked barbecue.
Address: 301 Water St SE, Washington, DC 20003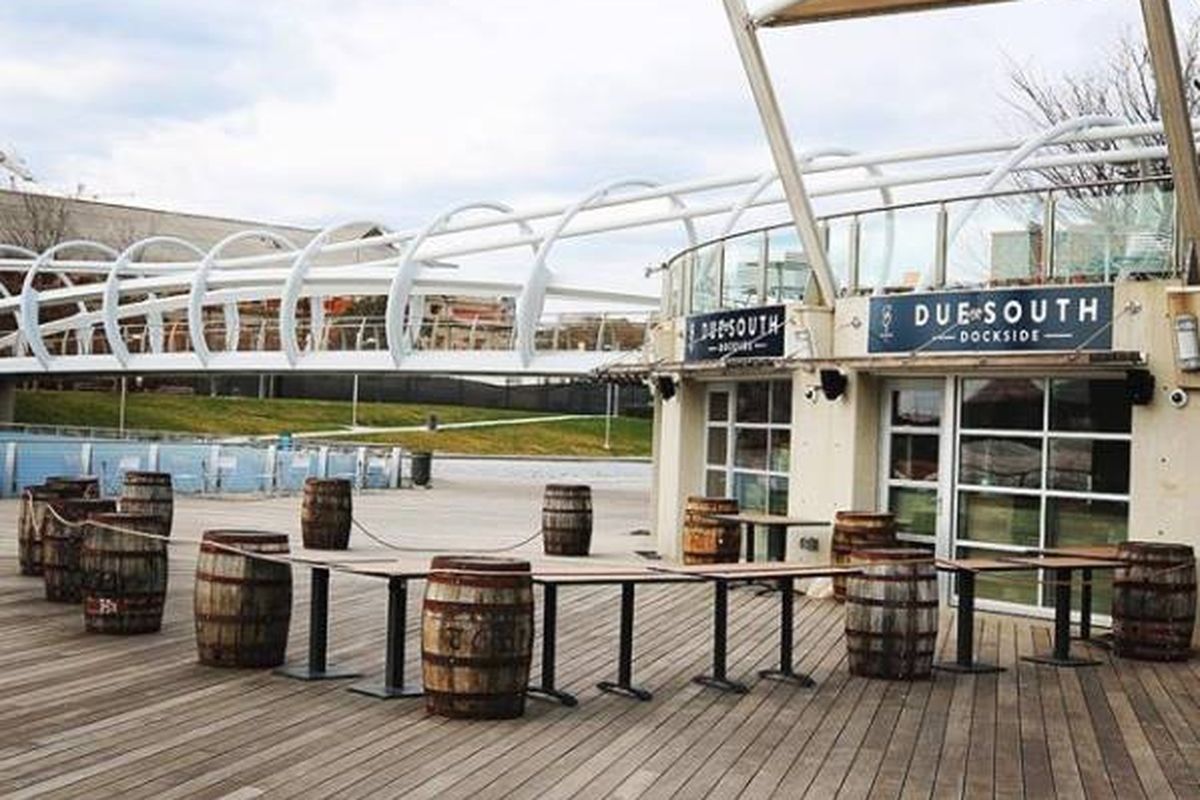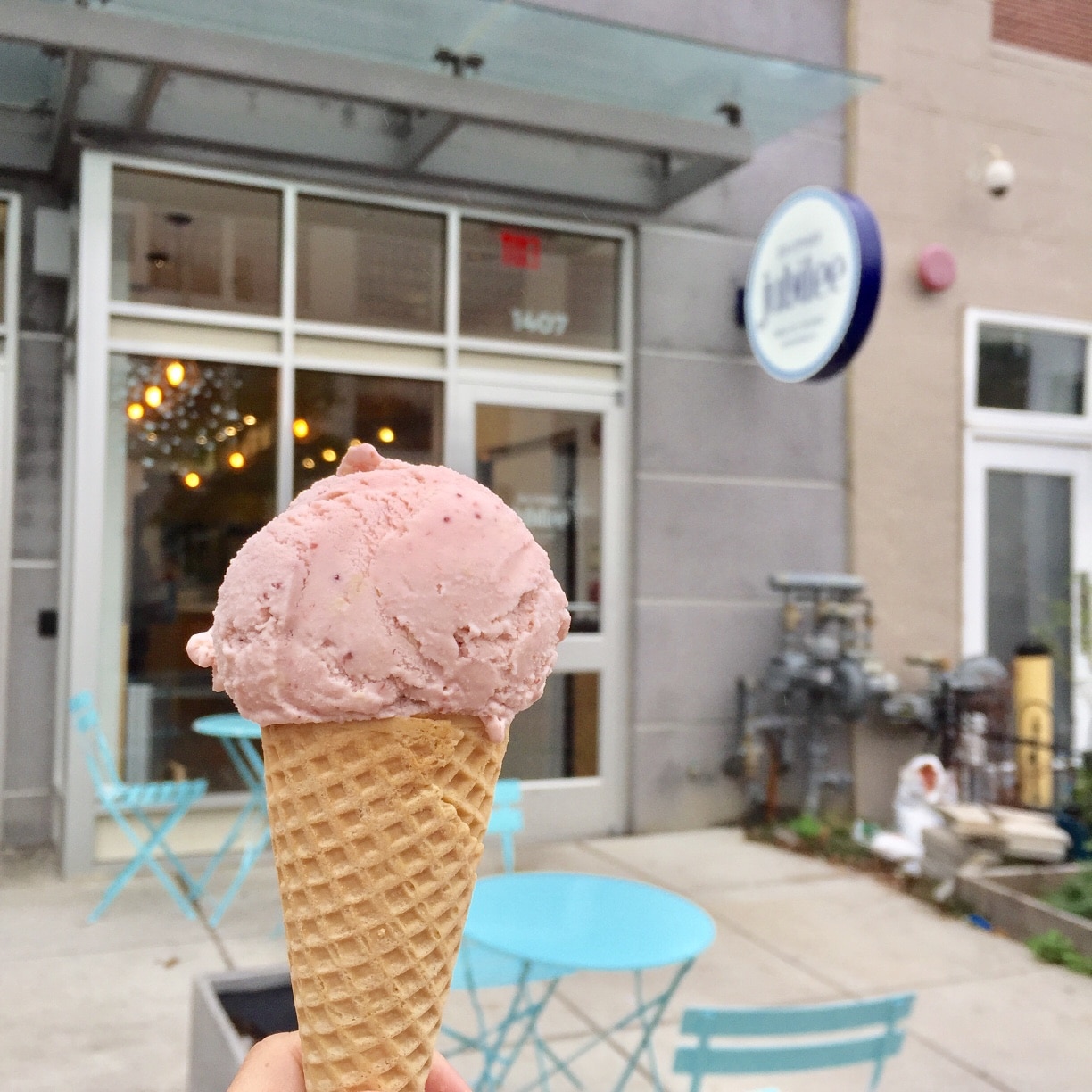 Ice Cream Jubilee
Voted Best Ice Cream in DC from 2014-2019, Ice Cream Jubilee is guaranteed to take your taste buds on the ride they will never forget! Explore all of the tasty flavors this popular ice cream shop has to offer while you relax on their outdoor space with your number one companion.
This Capitol Riverfront business has a special way of connecting everyone who steps inside of their doors!
Address: 301 Water St SE #105, Washington, DC 20003
We understand that your pet is a part of your everyday lifestyle. These Capitol Riverfront businesses make it easier for you to be able to enjoy all of the perks of living on DC's fastest-growing neighborhood right along with your number one companion.