Food, music, residents, and a 10-foot Elf! The Collective's annual Holiday Party lived up to the hype once again as we made sure no expense was wasted to make sure our residents could truly embrace The Holidays at their apartment home. Every event at The Collective is special in its own way, but there is something about The Holiday Party that adds a little extra kick! Here are a few highlights of this very cheerful evening:
Holiday Photo-booth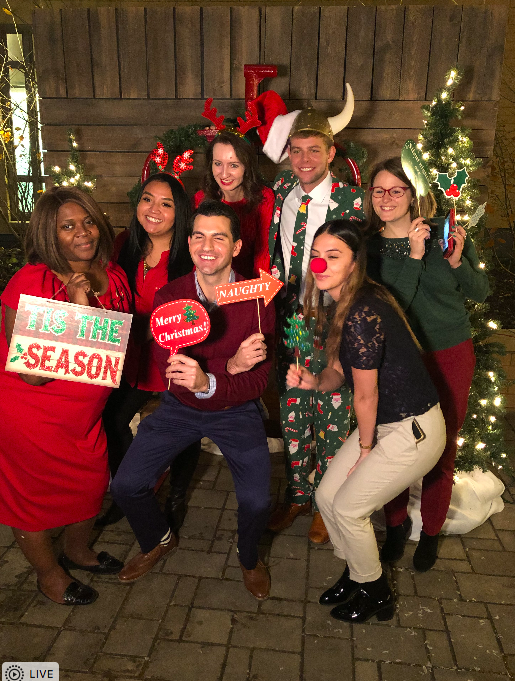 Everyone say, "EGGNOG!" The Holiday Photo-booth brought out those ever so genuine Holiday smiles all night long. We're sure that with the help of the festive photo-booth props, residents were able to capture some high-quality pictures that could very well be used for their Holiday cards!
Craft Workshop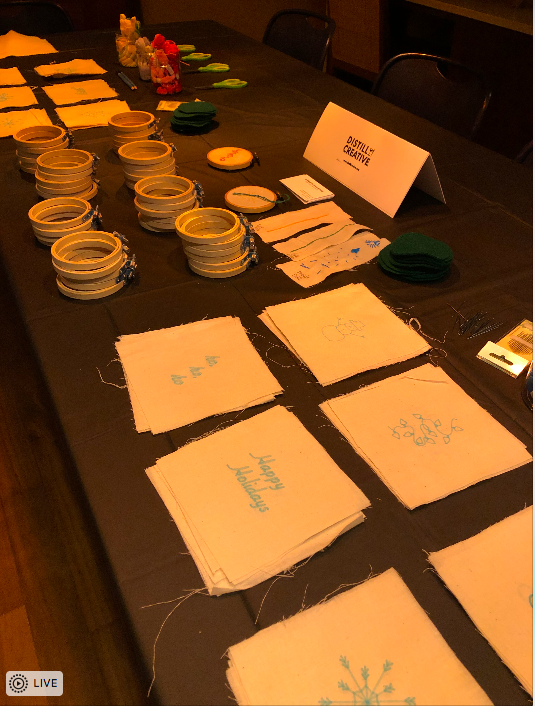 What are the Holidays without a craft shop? Thanks to our friends at Distill Creative, residents were able to enjoy making custom hanging embroidered ornaments for their trees!
The Musical Stylings of, "The Most Savage Gentlemen"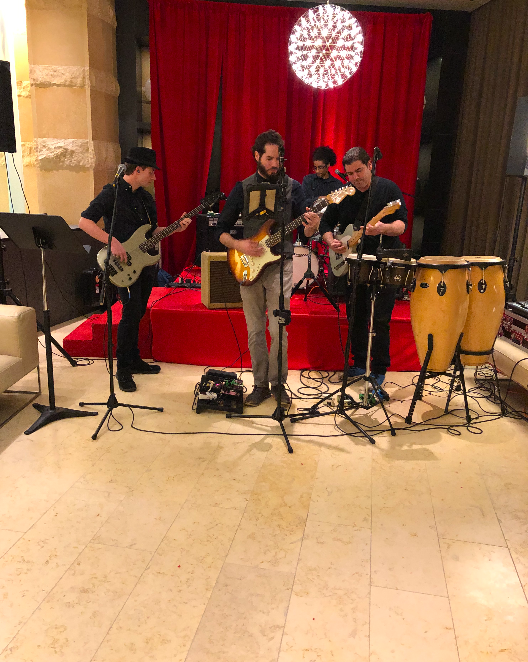 The Holiday Party was serenaded by the musical expertise of, "The Most Savage Gentlemen" — Every great party needs a great playlist, and we got just that with the smooth Holiday ballads of this incredible band.
The Holiday Party Mascot?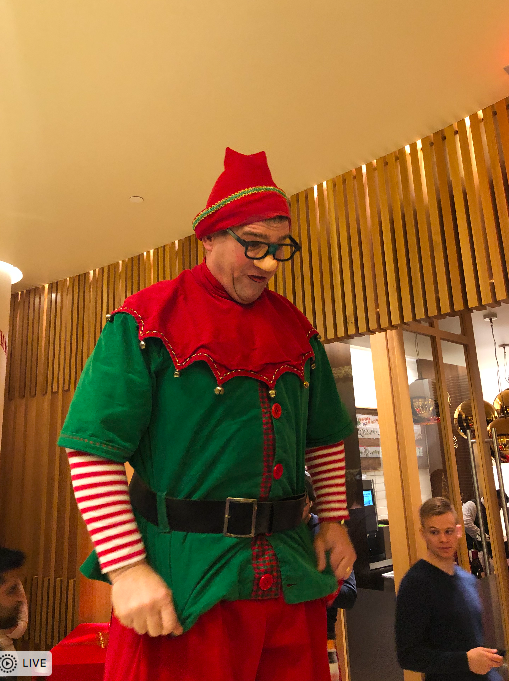 If everything else wasn't festive enough, the night was capped off by our unofficial mascot of the party, the 10-foot elf! He was surely the life of the party as he stilted around dropping Holiday punchlines.
Most of all, the event would not have been what it was without our wonderful residents who take pride in living at The Collective. It is that appreciation that gives us the wherewithal to continue to host these great events!
— We will be posting all of the pictures captured at the Holiday Party on The Collective's Facebook page as soon as they're ready.