The sun is officially out and here to stay! Stash those winter coats away and pull out your bathing suit and flip flop, it's summer in Washington, DC and there are plenty of ways you can beat the heat. Check out some of our tips on how to cool off near Capitol Riverfront.
Splash Parks
If you're looking for a place to take the kids and have some fun in the water, the fountains and water walls at Splash Parks are designed for playing. As the heat sets in, you won't be able to resist the cool water at these awesome parks. Visit some of our favorites below, or various parks through the DC area that are also home to fun water features listed here on the Department of Parks and Recreation.
Yards Park Splash Park
355 Water St SE Washington, DC 20003
Canal Park Splash Park
1100 New Jersey Ave SE Washington, DC 20003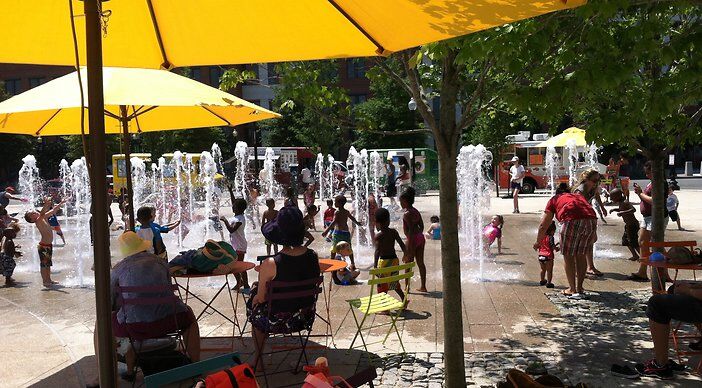 Pools
If the Splash Parks are too crowded grab your floaties and goggles and head to the local pool! There are many public pool options throughout the district. For summer pool hours and updates on the public pools closest to the Capitol Riverfront checkout the website links below.
Anacostia Pool
1800 Anacostia Drive SE Washington, DC 20020
Watkins Pool
420 12th St SE Washington, DC 20003
William H Rumsey Aquatic Center
635 North Carolina Ave SE Washington, DC 20003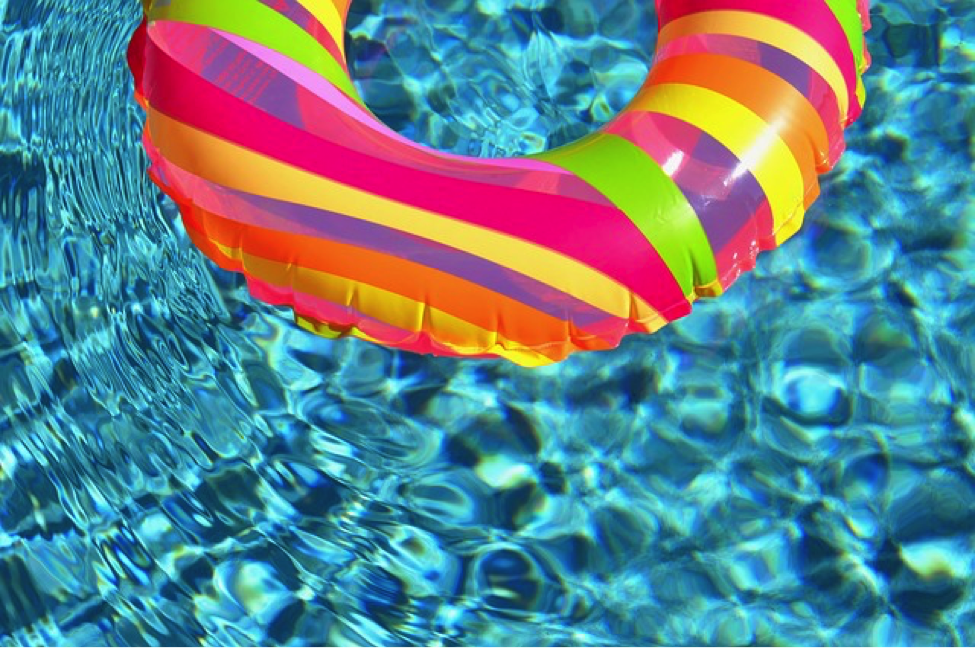 Museum Exhibits
Maybe you're looking to cool off inside? There are numerous museums that offer free admission throughout the summer months and beyond. Visit some of the museums during the week to avoid crowds and enjoy the history, art, and refreshingly cool air conditioning. Here's a list of our top picks:
National Portrait Gallery
Learn the story of our nation through an exquisite array of portraits. Enjoy your favorite book or surf the web while in their serene enclosed courtyard.
Eighth & F Streets NW Washington, DC 20001
Hirshhorn Museum and Sculpture Garden
Take a stroll through the curious sculpture garden, then treat yourself to the cool air inside this cylindrical building filled with modern masterpieces.
Independence Ave & Seventh St SW Washington, DC 20560
National Museum of American History
Take a trip down memory lane with an impressive collection of Americana and pop culture relics.  Some highlights include the original Star Spangled Banner and Dorothy's ruby slippers.
Fourteenth St & Constitution Ave NW Washington, DC, 20001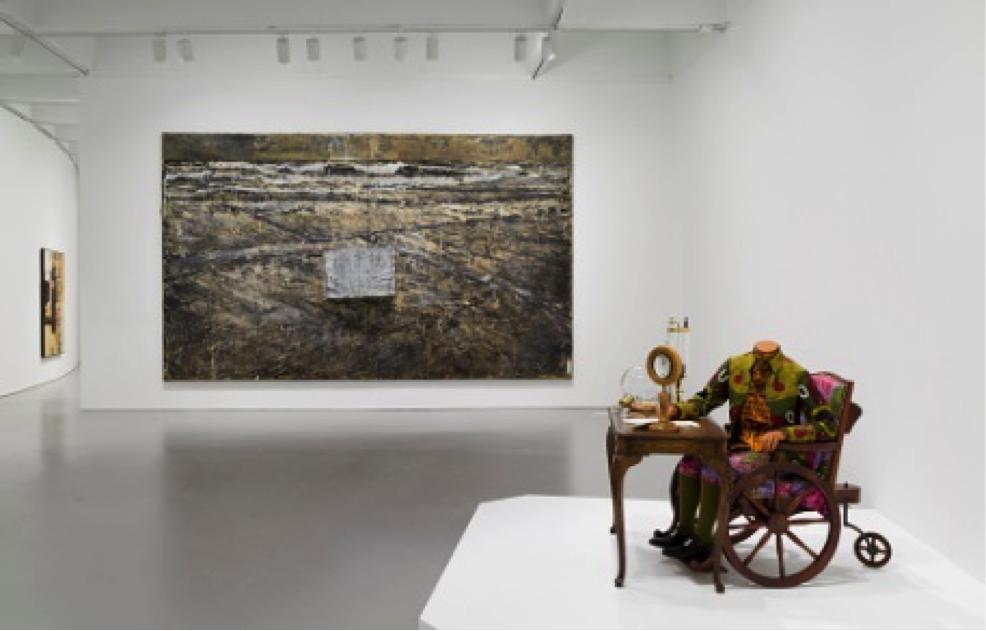 Treat Yo Self
It's perfectly okay with us if you're using the searing heat as an excuse to eat something sweet! Here are some yummy options near Capitol Riverfront.
Ice Cream Jubilee
Located in the Lumber Shed building of The Yards, Ice Cream Jubilee serves handmade ice cream that consists of flavors including; Thai Iced Tea, Mango Habenero, and Sweet Potato Pie. Curve your taste buds with creativity in every bite!
301 Water St, SE Washington, DC 20003
Bluejacket Brewery
Bluejacket is a three-story microbrewery. Grab a seat outside and order an ice cold beer that span a wide range of styles. If you still have a sweet tooth try their toasted marshmallow ice cream or spiced pear sorbet.
300 Tingey St SE Washington, DC 20374
Good Stuff Eatery
When you're over-heating coincides with a growling stomach, head over to this Spike Mendelsohn gem, slinging killer burgers and home-spun milkshakes.
303 Pennsylvania Ave SE Washington, DC, 20003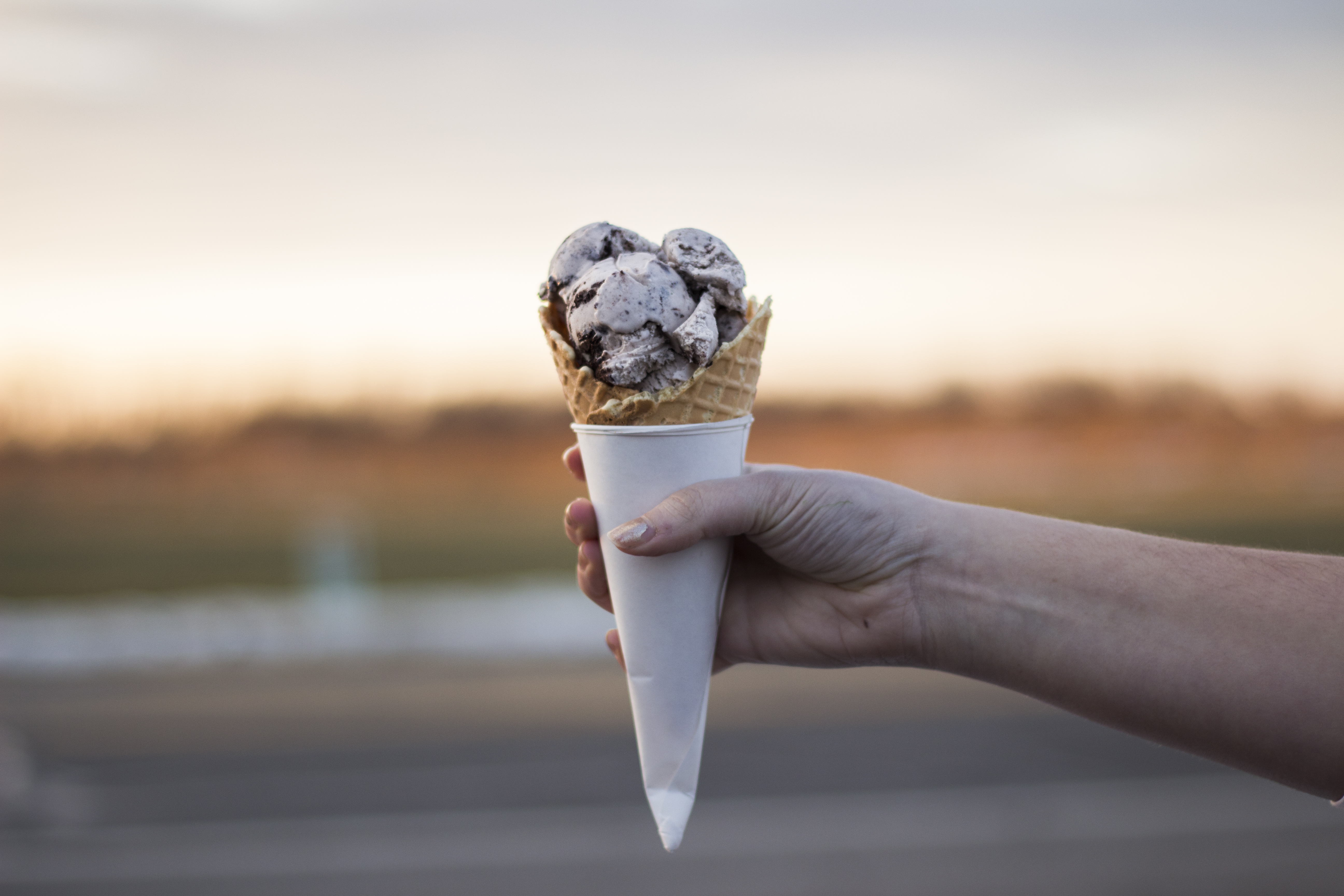 Cooling Centers
All fun aside, when you or someone you know if truly in need of a retreat from the heat, there are various Cooling Centers throughout DC.
In the event of extreme heat, you should take the following precautions:
Stay indoors as much as possible.
Turn on the air-conditioner or fan.
DO NOT leave children or pets in vehicles.
Drink plenty of water.
Wear light-colored, lightweight and loose-fitting clothes.
Watch for symptoms of heat cramps, heat exhaustion and heat stroke.
Hey, You! You Should Live Here.